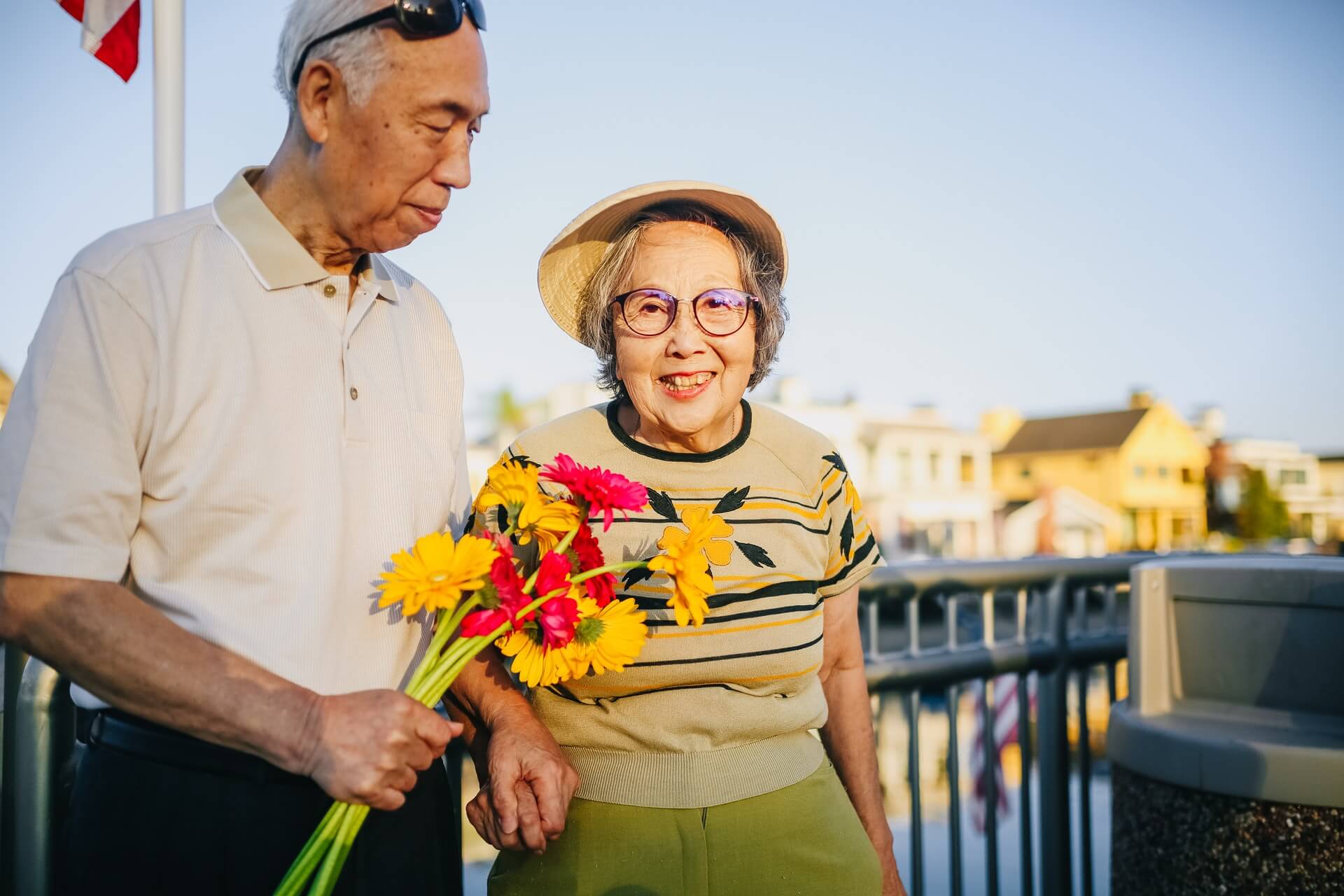 In 2021, it's a well-known fact that Singapore's population is ageing. Despite the innovative schemes the government comes up with, there's only so much that can be done to circumvent the issue.
You're a working adult. Between managing your 9-5, sending your kids to tuition and getting enough rest each day, you likely aren't able to take care of your aged loved ones on top of that. It's nothing to feel guilty about; after all, you're doing the best you can under the circumstances.
What you can do, however, is make sure you're informed of all the available care options. In this article, we'll be going over all the available options for eldercare in Singapore for your aged loved ones so they get the care that they deserve.
For the busy: Daycare
If you don't want to leave your aged loved one unsupervised when you're at work, you can look into a daycare as an option for eldercare in Singapore. At a daycare, trained professionals will keep your loved ones entertained through centre-based activities like karaoke and handicrafts. These programs usually run throughout the entire day.
The best part? Seniors will be kept physically and mentally active while socializing with other seniors through community care instead of being isolated at home. Daycares, with its trained medical escorts, are definitely equipped to support seniors and improve their quality of life.
How much does it cost?
The exact pricing for each daycare differs based on their speciality, but here's the general rundown:
Dementia Day Care Centres:
These centres offer tailored programs to improve cognitive stimulation, mental health, and the preservation of personal identity. These can help slow down the progress of dementia.
Cost: $900 – $1700, before subsidies
These can be found at the void decks of HDB flats. Senior Activity Centres offer health services like dementia screenings and even collaborate with hospitals to provide community nursing care.
Cost: $0 for centres run by AIC, $250-$1,200 for privately run centres (before subsidies)
Centres to look into:
For those who want to be close to home: Homecare
If you want your aged loved ones to be taken care of in their own homes when you're away, engaging in home care services is the right way to go.
Unlike other options for eldercare in Singapore, you'll be provided with medical services, nursing care and most importantly, support with activities of daily living in the comfort of your own home, so your loved ones don't need to get used to living in a new environment.
These daily activities can include help with showering and an escort to social appointments. You can even find specialists to help in physiotherapy, speech therapy and occupational therapy.
How much does it cost?
Home Therapy: Involves trained therapists who make house calls to help your loved ones regain their independence. Costs start from $180 an hour.
Home Personal Care: This is when professional caregivers come to your home to help with everyday activities, from meal preparation to medication reminders. Costs start from $20 per hour.
Home Palliative Care: Services focus on symptom relief, nursing care and pain control within the home. Costs start from $24 an hour.
Centres with trained nurses to look into:
Sue Private Nurses Agency
For those who need the most help: Residential care
These are known as nursing homes or old folk's homes. They're best if your loved one is chronically ill or requires long-term constant care. While they're not the preferred option for most, due to the stigma associated with them and their higher prices, one can't deny the fact that your loved one will receive the best care possible in a controlled environment.
Nursing homes are a far cry from what we usually see on TV. Like the alternatives on this list, they range from regular homes like NTUC Health Nursing Home and ECON Nursing Home to the higher end like St Bernadette Lifestyle Village. Singapore has over 70 nursing homes, so you can be sure there's one that can meet your needs.
Homes to look into and their costs:
NTUC's nursing home offers all the typical features of a nursing home, along with a few extras at an affordable price. For example, they have "Quiet rooms", which allow residents to decompress by themselves.
They also provide therapeutic gardens for residents to enjoy nature and get fresh air. There's no shortage of things to do, with the centre frequently running activities to keep seniors engaged and offer opportunities for seniors to further pursue their interests in musical performances, games and cooking.
Cost: NTUC Health Nursing Home has flexible payment plans, with monthly fees ranging from $700 to $4,000. (excluding additional charges like administrative fees).  Residents can also use MOH subsidies to reduce their payable fees.
Orange Valley Nursing Home:
Orange Valley provides a plethora of care options for various medical needs, like dementia care and emergency respite care. Their nurses are trained in complex nursing procedures, so your loved ones will be in the best care possible. They also cater to various lifestyles, offering different bed arrangements from 4-bedded rooms to single premium rooms.
Cost: Depends on your choice of room and your specific care plan. To learn more, visit https://orangevalley.sg/
Residents are able to live on their own, while enjoying the benefits of living with a community like going for outings and participating in games – all with a medical professional a call away.
Cost: $3,650 per month
We hope you've enjoyed reading this article! Check out our other blog articles for more related content on eldercare in Singapore.
References:
https://blog.moneysmart.sg/healthcare/elderly-care-singapore-cost-guide-options/
https://www.homage.sg/resources/elder-care-services/
https://ntuchealth.sg/elderly-care/services/nursing-homes/
https://www.homees.co/articles/complete-guide-elderly-care-singapore
https://orangevalley.sg/