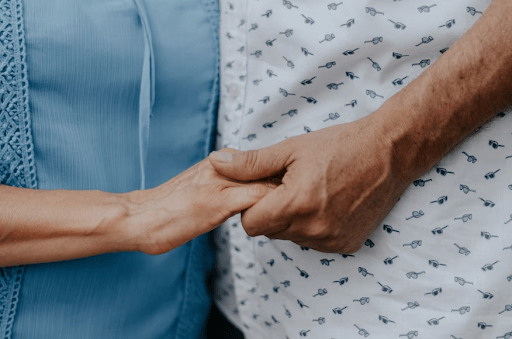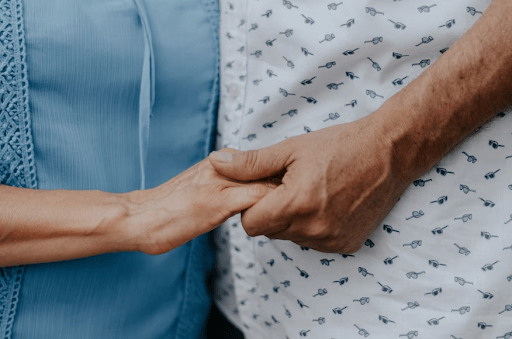 It might be challenging to provide urinary incontinence care for a loved one who needs to wear adult diapers. Caregivers sometimes struggle to maintain a healthy balance in their life while also caring for their loved ones who require incontinence care. For carers, providing incontinence care in the home, especially when it involves the use of adult diapers, might be difficult.
Creating a friendly and encouraging atmosphere for yourself and your loved ones is, therefore, more important than ever since caregivers are growing to take on more responsibilities. This, however, begins with developing a stronger grasp of what the incontinence sufferer may be actually going through. 
We've developed a few recommendations for caregivers who wish to deliver the finest continence care possible. These can enable you to build stronger bonds with your dear ones while also assisting them in being independent at home throughout this challenging situation.
Here Are 6 Tips to Help You Choose the Right Adult Pull Up Diapers for Home-based Care
1. Normalise incontinence for your loved ones 
If a member of your family is reluctant to use incontinence prevention, realise that this is a common reaction. It can be painful to get them to admit that they're no longer fully in command of their regular functions, and at first, something as simple as donning pads may seem uncomfortable.
If they do show resistance, reassuringly explain that you merely are doing what's beneficial for them. Discuss how your personal difficulties are impacting them since this might aid in their acceptance of your illness. Avoid making rude remarks like "the room stinks," as they can find it insulting and become less receptive to your care. Inform them that maintaining continence is a normal process.
2. Practice having empathy and showing compassion to your loved ones 
It's common for caregivers to feel humiliated when delivering incontinence treatment for a significant person as well as for oneself. Cleaning another person's intimate areas can be uncomfortable, and sometimes, it may be uncomfortable for the loved one as well as the caretaker.
But consider how a sufferer could feel if they had to let others perform simple things for them. Caregivers in such circumstances must provide empathy for the suffering and humiliation experienced by the individual in need of compassion at this time. It's OK for the caregivers to express their true feelings regarding the new arrangement in an open and honest manner. And if they truly are unable to do it, discuss it with their doctors and look for assistance from other caretakers.
3. Be open and transparent about any concerns 
When caring for a person who has urinary incontinence, caregivers experience many highs and lows. The loved ones may feel penalised if the caretaker occasionally loses patience with them. Observing this behavior at an inconvenient moment may trigger an angry response.
Additionally, caregivers could experience resentment for having to pick up after another person's messes. They may assume that giving up is their only choice when dealing with it becomes too challenging. Regrettably, this increases the patient's risk of developing infections and skin issues.
The best course of action in these situations is to express one's uneasiness or worry. The problem won't be resolved by acting as though nothing is wrong, and it could even get worse. Start looking for assistance from relatives, family, and healthcare providers who have provided incontinence treatments, including support networks. To assist you in dealing with the problem more effectively, they may provide you with tried-and-true coping mechanisms, moral support, and product information.
4. Learn to accept the body's limitations
Physical impairments, ageing, and incompatible proportions can make caring for incontinence at home more difficult. A small caregiver running the danger of overworking their muscles helps a bigger, heavier person use the restroom. Other variables, such as an absence of sleep brought on by getting up at awkward hours at night, will impair your capacity to perform the following day.
Work directly with a physiotherapist while providing care for a parent or kid who has physical impairments. In order to prevent back or muscular pain when assisting a person with bladder impairment, they can train caretakers how to utilise their bodies effectively. It's also advisable to see a doctor to develop care strategies that take the requirements of the caregivers into account.
5. Always have an incontinence kit at hand
Regardless of whether a beloved person suffers from urine incontinence, this does not prohibit travel. Making sure that the caregivers and patients are always ready, though, requires some meticulous preparation. Here are a few recommendations:
An incontinence pack, which contains absorbent pads, additional undergarments, gloves, tissues, and other cleaning supplies, should be packed in a messenger bag or duffel bag. A few trash bags should be included to segregate the fresh goods from the filthy items.

If you're traveling throughout the country, look for bathrooms that let two adults use them at once. Additionally, you could attach a label to the restroom door that reads something like 'Caregiver tending to a handicapped patient inside.

Even if the patient hasn't indicated a need to urinate, be sure to visit a restroom often.

Choose a seat near the restroom if you're on the train or on a flight.

Bring additional incontinence

underpants

or pads, feminine hygiene products, a set of clothes, and extra footwear.
6. Speak to someone if you're feeling stressed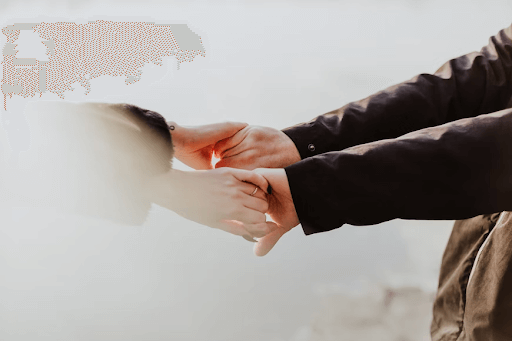 Reduce caregiver burden and stress by seeking assistance from healthcare experts, social services, or peer support networks for recommendations on affordable incontinence products in Singapore.
Absorba Can Make Incontinence Care Simpler
Managing urine incontinence can be time-consuming, from cleaning spills to purchasing expensive solutions, causing additional stress.
But leakage and mishaps may now be solved easily owing to Absorba's adult diapers! These items, which are made for all kinds and degrees of bladder instability, provide the ultimate comfort and concealment because of their high-quality, non-latex components, excellent fit, very absorbent padding, and anti-leak safeguards. All pads have also undergone dermatologist testing to ensure that they won't damage the skin while being used all day.
If you are searching for the best diapers in Singapore, please contact us for any enquiries regarding our adult diapers or incontinence products.