The Best Adult Diaper Brand in Singapore: Absorba Nateen

Best Adult Diaper Brand: Adult diapers are specially designed products that provide a practical and effective solution for people with incontinence. Medical conditions such as urinary tract infections, diabetes, and dementia can cause incontinence in people of all ages. The best adult diaper brand offers comfort, confidence, and security to people with incontinence by absorbing urine and preventing leaks.
In Singapore, Absorba Nateen offers a variety of high-quality and reliable adult diapers that meet the needs of users. Absorba Nateen adult diapers are discussed in this article, as well as how to buy them in Singapore.
What are Adult Diapers?
Adult diapers, also known as incontinence diapers, are disposable or reusable diapers designed to manage incontinence. Incontinence, caused by factors like age, medical conditions, or disabilities, disrupts the control over urine and fecal matter movements. Adult diapers come in different sizes, styles, and high absorbency levels to meet the specific needs of users.
There are two types of adult diapers: disposable and reusable. Adult disposable diapers are designed to be disposable and absorb large amounts of fluid rapidly, which prevents leakage and odors. Reusable adult diapers are made of cloth or other washable materials, and they can be washed and reused multiple times.
Features of the Best Adult Diaper Brand – Absorba Nateen Adult Diapers
The best adult diaper brand in Singapore is Absorba Nateen, which is known for high-quality and reliable features. Here are some of the key features of Absorba Nateen adult diapers:
A. Absorption capacity and effectiveness
A multi-layered design and top-of-the-line materials make Absorba Nateen adult diapers are more absorbent and leak prevention.
B. Comfort and fit for users
Absorba Nateen overnight adult diapers use skin-friendly materials, latex free, to ensure comfort, prevent rashes and infection, and promote skin health.
C. Skin-friendly materials used
In addition to being skin-friendly, Absorba Nateen adult diapers prevent irritation, rashes and super absorbent core.
D. Odor control and leak prevention
Absorba Nateen adult diapers incorporate advanced odor control technology to effectively combat unwanted odors, ensuring users feel fresh and clean.
E. Availability in different sizes and styles
Absorba Nateen adult diapers offer various sizes and styles, including briefs, pull-ups, pads, and diapers with tabs.
Benefits of Using Absorba Nateen Adult Diapers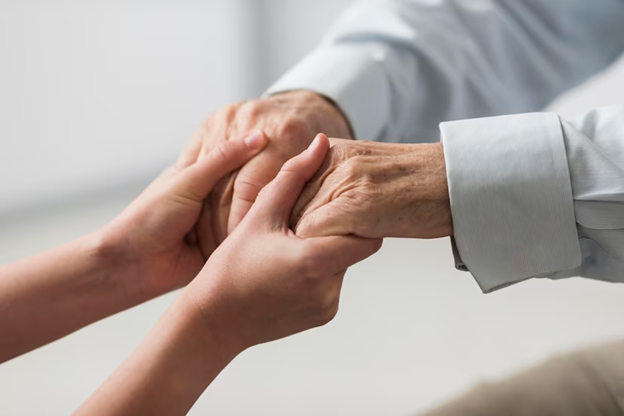 There are several benefits to using Absorba Nateen adult diapers, including:
A. Improved quality of life
Absorba Nateen adult diapers provide confidence and freedom for individuals with incontinence, ensuring worry-free daily activities with their superior absorbency.
B. Improved hygiene
Absorba Nateen adult diapers keep users dry and comfortable, reducing the risk of skin irritation and infections.
C. Cost-effective
Adult diapers made by Absorba Nateen are competing priced and provide a cost-effective alternative to other incontinence products and services.
D. Convenience
Absorba Nateen adult diapers offer convenience and ease of use, making them a practical choice for individuals dealing with incontinence.
Comparison with Other Adult Diaper Brands in Singapore
Absorba Nateen is the top choice among adult diaper brands in Singapore, offering high-quality and dependable products. These gentle adult diapers offer superior absorption, leak prevention, and advanced odor control. Available in various sizes and styles, Absorba Nateen caters to individual needs. Trust in Absorba Nateen's reputation for excellence, making it the leading adult diaper brand in Singapore.
Where to Purchase Absorba Nateen Adult Diapers in Singapore
Absorba Nateen adult diapers can be purchased online or in-store from various retailers in Singapore. Some popular options include Guardian, Watsons, and medical supply stores. Customers can also purchase Absorba Nateen adult diapers directly from the producer website. The website provides detailed product information, sizing guides, and convenient ordering options.
Conclusion
Absorba Nateen is the best adult diaper brand in Singapore, offering high-quality and reliable incontinence products. The brand's adult diapers provide users with improved quality of life, improved hygiene, cost-effectiveness, and convenience. A brand of adult diapers with advanced features and a reputation for quality and reliability stands out from the rest. With Absorba Nateen, customers can get the best adult diaper solution, whether they purchase online or in store.
Types of urinary incontinence products offered by Absorba Nateen
When it pertains to urge incontinence, adult diapers might be of assistance. Having a leak-proof solution to rely on when concern over leaks peaks is a good idea.
To make things simpler for you, shop for adult incontinence necessities with us today. Ranging from adult diapers to underpads and adult wipes, we are the one-stop shop here to address any incontinence concerns.
Choosing the right adult diaper can be a challenge due to the various styles, sizes, and fabrics available. If you're looking for adult diapers that provide the finest leakage protection, go no further than Absorba Nateen. The SAP (Super Absorbent Polymer) layers in adult diaper pants keep you dry for up to ten hours, maintaining cleanliness.
Absorba Diaper is Singapore's top distributor of adult diapers. We offer a diverse range of eco-friendly and super-soft adult pull-up diapers to meet all your requirements. Choose comfort and eco-friendliness with Absorba Diaper. We can help you or your loved ones overcome urine and fecal incontinence together and live your life to the fullest!
Contact us for any inquiries regarding our adult diapers.