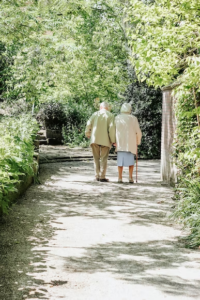 How Do Adult Wipes Work?
Adult Wipes are great for persons who might have agility concerns, incontinence concerns, or just for freshening needs for people who are road because they are developed to suit personal hygiene needs. In contrast to antibacterial or facial wipes, these body cleaning wipes may be used to cleanse and moisturise skin throughout the body, including delicate regions.
Wet wipes are far more recognised and utilised than body wipes in general. Some people attempt to use these everyday wipes on different body parts. Nevertheless, we advise against it. It is crucial to understand why. Wet wipes are used to clean the face of impurities like filth, perspiration, and cosmetics. Similar to baby wipes, however, adult wipes are made for the full body.
There are also antiseptic wipes, which are made specifically to successfully destroy germs and include disinfection. They are designed to be employed for cleaning surfaces or for your fingertips. Likewise, we advise against applying it on any other parts of your body because it may irritate your skin. These wipes' production process involves certain harmful ingredients that might result in swelling, inflammation, or irritation. To top that off, adverse reactions are always a possibility.
In summary, we advocate using adult body cleansing wipes to remove perspiration, filth, grime, and germs from your body because these wipes are made specifically to do so without endangering your health in any manner.
Why Utilize Adult Body Wipes?
Let's get to the reasons why you should use adult body cleaning wipes given that we're clear about what they are.
1.    Convenient and practical
They are first and foremost a useful, practical, and practical replacement for basic grooming. Many body wipe packages contain easy-to-tear seals that can be opened and closed again for later use, rendering them accessible. When you don't have access to washing amenities, a fast wipe-down is a wonderful go-to solution.
2.    Alleviates the trouble of entering the shower
The problem of mobility ought to be considered. Elderly or handicapped people have trouble getting in and out of the shower. In this situation, a cleaning wipe is a great stand-in. They are advantageous to both carers and family carers. Adult body wipes are often an effective alternative for assisting someone who requires personal care support but is at risk of slipping or is reluctant to comply with showering.
3.    An affordable everyday necessity
The fact that they are inexpensive is yet another fantastic benefit of using body cleansing wipes. Numerous manufacturers with affordable pricing on these adult cleansing wipes are extremely simple to locate.
4.    Manufactured with non-toxic, beneficial components
To keep the skin soft and moisturized, some adult cleaning wipes also include lotion-like substances like Aloe Vera, Vitamin E, light scents, and other chemicals.
How Do You Pick the Best Body Wipes for You?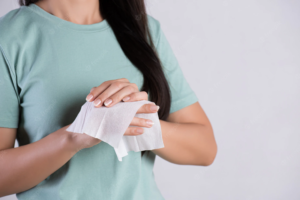 These adult body-cleaning wipes are easy to locate. These are readily available at pharmacies and online. However, there are a few things you need to consider before selecting one for your needs.
Aroma: Many cleaning wipes have a little aroma. Mildly scented wipes provide a cool sensation after usage. Nevertheless, odorless wipes remain an option for those who are hypersensitive to chemical scents, particularly fragrances.
Moisturising ingredients: A wipe with moisturizer is a good decision to make if you frequently have dry skin. But we advise using body wipes without lotions if you have a mixture of normal, or oily skin.
Flushability: Because they are difficult to decompose, wipes are well known for creating environmental harm and plumbing issues. Purchasing flushable wipes does not always solve this problem. We advise you to properly examine the disposal directions given on the box you plan to purchase.
Skin-friendly ingredients: Cleaning wipes can be enhanced with skin-friendly components like Aloe, Chamomile, and Vitamin E to offer softening advantages.
Adult Wipes for Incontinence Care
Caregiving for aging family members is never simple. It is an experience that is rich in feelings and affection, as well as an increased sense of accountability and frequently, humility. The fact that wet wipes are typically connected with infant care is one of the hardest things about utilising them for adult hygiene. Nothing is more difficult for an aged individual who has lost the capacity to care for themselves than losing self-esteem.
This is why it's critical that the wet wipes offered for the senior care market be not only of the highest caliber but also perfectly tailored to an older person's body. Wet wipes for adult care should have exceptional cleansing power, guarantee freshness, and exude assurance.
Concluding Words
Wet wipes for adults are naturally a safe and useful product to carry around to maintain hygiene and cleanliness routines. They come in handy, especially when caring for the elderly. By checking a few of the factors we have listed above, you can make a more well-informed decision when you purchase your next pack of wipes.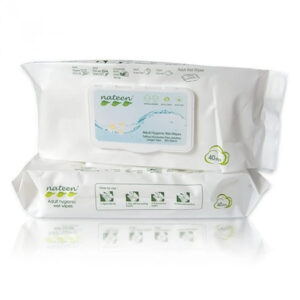 Source: Absorba Nateen
Absorb Nateen offers wet wipes that come in extra large sizes. These are non-woven, disposable and hypoallergenic wet wipes with aloe vera infused in it to protect and care for the skin. Still have burning questions that need to be answered? Drop us a message to find out more!