For those who suffer from incontinence, when was the last time you had a restful sleep at night? When was the last time you did not worry about leaking and staining your bed? With the introduction of underpads, this worry can be easily dissolved. Let's first begin by learning what they exactly are, before we figure out how to select the best underpad for incontinence care.
What are underpads?
An underpad is an absorbent and waterproof padding, used to protect bed sheets from incontinence leakage. If used appropriately, they can successfully reduce the frequency of washing bed linens. It can also serve as additional cushioning for the user, while keeping the moisture away from the skin.
There are many types that are available for purchase in the market. They include varying sizes and absorbency levels.
Who is it for?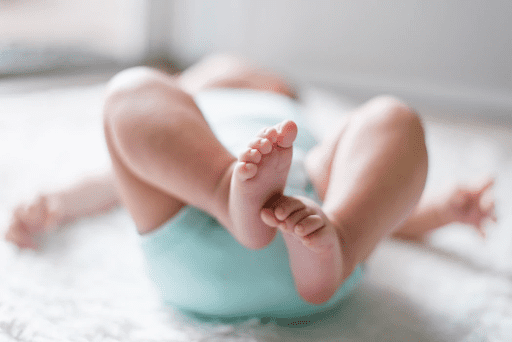 Underpads are frequently used across various demographics. There are users who face incontinence and are unable to control their bladder. These users tend to opt for disposable ones.
Alternatively, there are also babies that use underpads. If you want to protect the furniture from bladder leakage – as babies do not know how to control them – they can be very helpful. You can also put it in your vehicle to protect the seat from stains.
What kind of underpad suits best?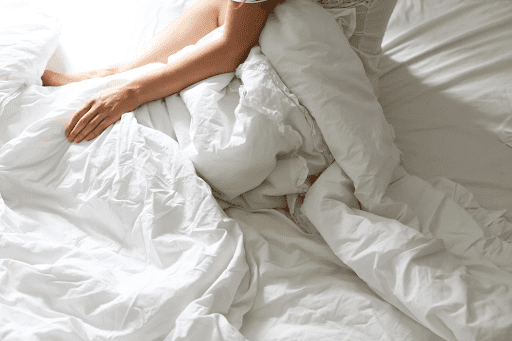 To figure out what type suits you (or the user) best, consider the user's needs. Based on the degree of incontinence, you can decide whether you want lighter underpads for light leakage, or thicker ones for more severe leakage.
Key features
Most underpads are disposable and good for one-time usage. However, there are also washable ones available, though these might be less accessible.
They come in differing sizes and types, which will be elaborated on below. Generally, they have a waterproof film backing at the bottom layer. The middle layer is used to absorb liquids, while the top layer is made of a comfortable and soft material that can protect the skin.
Most are made of cotton to protect the skin's moisture and for optimal absorbency. They also consist of a tear-proof, spun-bund material that can allow movement without them ripping apart.
Retail underpads
Retail underpads are great for daily usage and come in handy for people who deal with mild to moderate incontinence. These are soft, cloth-like topsheets that cover the entire surface to promote healthier skin. They also have a good degree of absorbency, pulling away the liquid from the skin and preventing odour.
Positioning underpads
On the other end of the spectrum, we have positioning underpads. These are great for users who are at risk of pressure ulcers – also known as bed sores.
Designed to tackle heavier incontinence (i.e. fecal incontinence included), positioning underpads are also made with the softest materials, with higher absorbency levels. They offer a full-fit protection for both day and night usage, and have the ability to reposition patients as well.
The stronger the level of protection that it offers, the less likely your bed sheets will be soiled. To prevent this likelihood, you can opt for positioning underpads instead.
Tuckable underpads
For those who tend to toss and turn in their sleep, the underpad can shift very easily or bunch up. This affects the overall fit of the pad to the bed sheet, and reduces the protection available. It can make sleep rather uncomfortable as well.
Thankfully, tuckable underpads tackle this problem with their "wings". The wings can be tucked beneath the mattress on both sides, ensuring that the pad stays in place overnight.
Types of backing
Disposable underpads with propylene backings are also popular for changing pads easily or for temporary utility. If you are looking for something that can last longer, breathable pads will be more suitable. They can protect the skin from drying and reduce likelihood of skin irritation.
Consider your budget
Don't forget to factor in your budget before you decide on the type to buy as well. Retail underpads, though cheap, are less absorbent and frequently replaced.
Positioning and tuckable underpads are higher in absorbency rates, and stronger in durability. However, these are pricier than retail ones.
Concluding words 
In short, the best underpad varies from user to user, and is largely dependent on the user's needs and condition. Some might argue that the best ones are the least noticeable, since that means that they are the most efficient at doing their job.
Still unsure of which underpad is the most suitable for you? Drop us an enquiry today to find out more!
About Absorba Nateen's Underpads 
Absorba Nateen's Soft Underpads come in 5 layers, designed for high containment and performance. Made of 2 layers of tissue material at the top, it carries a paper pulp absorbent core with polymer (gel).
The soft, hypoallergenic non-woven top sheet prevents skin irritation while locking moisture away from the skin, reducing any odour. Every Absorba Nateen underpad also comes with a waterproof PE film backsheet, ensuring zero leakage for a worry-free and comfortable night's sleep.
We hope you've enjoyed reading this article! Check out our other blog articles for more related content on eldercare in Singapore.