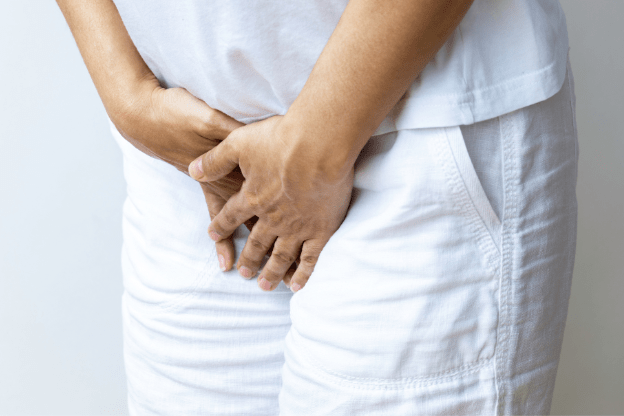 5 Types of Incontinence Diapers for All Sorts of Leakages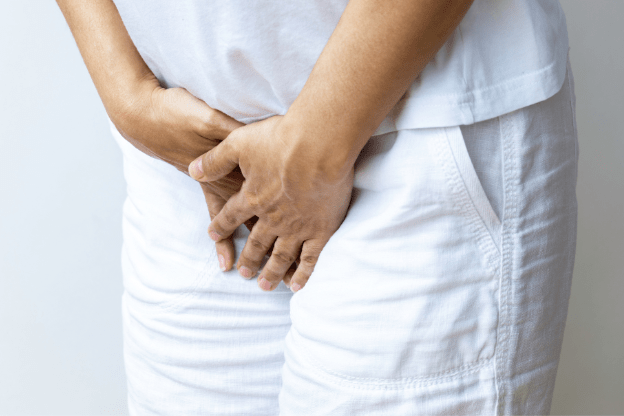 Living with incontinence can have a significant impact on individuals, affecting their daily activities, confidence, and overall quality of life. Incontinence is the inability to control bladder or bowel movements, leading to involuntary leakage. Fortunately, incontinence diapers provide a practical solution for managing leakages and regaining control. These specialized diapers are designed to provide comfort, discretion, and absorbency, catering to the unique needs of individuals with incontinence.
5 Types of Incontinence Diapers
Disposable Diapers:
Disposable incontinence diapers are a popular choice due to their convenience and high absorbency. They are designed for individuals with moderate to heavy incontinence and are available in various sizes and absorbency levels. These diapers feature moisture-wicking layers and leak guards to prevent leakage and provide optimal protection. Disposable diapers offer a convenient and hassle-free solution for individuals with busy lifestyles or those who prefer a simple and effortless option.
Reusable Cloth Diapers:
Reusable cloth diapers are an eco-friendly and cost-effective alternative to disposable options. These diapers are made from soft, breathable materials and come in a range of sizes and customizable absorbency levels. They can be washed and reused, making them an environmentally conscious choice.
With adjustable features and closures, reusable cloth diapers offer a comfortable and secure fit. Proper washing and care instructions should be followed to maintain hygiene and maximize the lifespan of these diapers.
Pull-Up Diapers:
Pull-up diapers resemble regular underwear and are a popular choice for individuals who desire a more discreet option. These diapers are easy to put on and remove, allowing for independent use. They are available in various sizes and absorbency levels to cater to individual needs. Pull-up diapers provide a sense of normalcy and freedom, making them particularly suitable for individuals who value convenience and want a product that closely resembles everyday undergarments.
Belted Diapers:
Belted diapers feature a belt-like design that offers a secure fit around the waist. These diapers are ideal for individuals with limited mobility or those who require assistance with diaper changes. The belt system allows for easy adjustments and ensures a snug fit to prevent leaks. Belted diapers often offer customizable absorbency levels and come in different sizes, catering to the specific needs of individuals with varying levels of incontinence.
Overnight Diapers:
Overnight diapers are specifically designed for extended use during sleep. They are extra absorbent and can handle larger volumes of urine to provide overnight protection and uninterrupted sleep. These diapers are often equipped with advanced leak protection features, such as reinforced leg cuffs and odor control properties. With overnight diapers, individuals can sleep comfortably and confidently, knowing they are well-protected throughout the night.
Factors to Consider When Choosing Incontinence Diapers
When selecting incontinence diapers, it's crucial to consider multiple factors for maximum comfort, effectiveness, and overall satisfaction. Here are key factors to keep in mind:
Absorbency Level:
The absorbency level of the diaper should match the individual's needs. It is crucial to assess the severity of incontinence and choose a diaper with the appropriate absorbency to prevent leaks and ensure comfort. For individuals with light incontinence, a lighter absorbency level may be sufficient, while those with heavier incontinence may require diapers with maximum absorbency.
Size and Fit:
Proper sizing is essential for effective leakage control and comfort. Diapers that are too tight may cause discomfort and restrict movement, while those that are too loose may lead to leakage. Make sure to refer to the manufacturer's sizing guidelines and choose the appropriate size by considering waist and hip measurements. Ensuring a secure and snug fit will help prevent leaks and provide freedom of movement.
Comfort and Skin-Friendliness:
Diapers should be comfortable to wear throughout the day or night. Look for diapers made from soft, breathable materials that are gentle on the skin. Diapers with moisture-wicking properties help keep the skin dry and reduce the risk of irritation and discomfort. Additionally, consider the presence of elastic leg cuffs and waistbands that provide a secure and comfortable fit without causing chafing or pressure points.
Odor Control Features:
Odor control is an important aspect of incontinence management. Look for diapers with odor-neutralizing technology or added odor control features. These can help minimize any unpleasant odors, providing greater confidence and discretion.
By taking these factors into careful consideration, people can make informed choices when choosing incontinence diapers. This, in turn, can enhance their comfort, confidence, and overall well-being. It may be helpful to consult healthcare professionals or seek advice from incontinence product specialists to find the most suitable option for individual needs and preferences. Remember, finding the right incontinence diapers is a personal journey, and prioritizing comfort, effectiveness, and personal preferences will lead to a more satisfying and dignified incontinence management experience.
Types of urinary incontinence products offered by Absorba Nateen
When it pertains to urge incontinence, adult diapers might be of assistance. Having a reliable solution that acts as a protective barrier during moments of heightened concern about leaks is invaluable.
To make things simpler for you, shop for adult incontinence necessities with us today. Ranging from adult diapers to underpads and adult wipes, we are the one-stop shop here to address any incontinence concerns.
Choosing the perfect adult diaper can be overwhelming with the wide range of styles, sizes, and fabrics available. If you're looking for adult diapers that provide the finest leakage protection, go no further than Absorba Nateen. SAP (Super Absorbent Polymer) layers in adult diaper pants keep you dry for up to 10 hours while ensuring optimal cleanliness.
At Absorba Diaper, we are Singapore's leading distributor of adult diapers with a wide selection of eco-friendly and ultra-soft adult pull-up diapers catered to your every need. We can help you or your loved ones overcome incontinence together and live your life to the fullest!
Contact us for any inquiries regarding our adult diapers.